Year: 2019-2020
Country: Ukraine
Type: Event booking service
Market: Education
Developed elements: UX prototypes, usability testing, UI design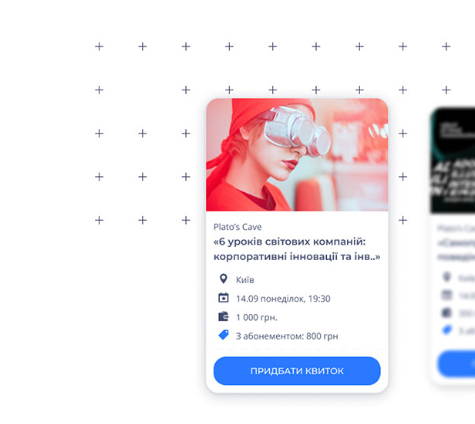 Study Dive
Study Dive is one of the biggest education events online aggregator in Ukraine. It works on B2C and B2B market. Users could book events and present them to friends. Business use the service for corporation education of employees.

At the time of redesign the project has been running for 2 years.
Usability tests
There were some complains from users so stakeholders decided to fix issues. We run usability several rounds of tests on the website. Tests revealed scope of issues that formed backlog for UX improvements.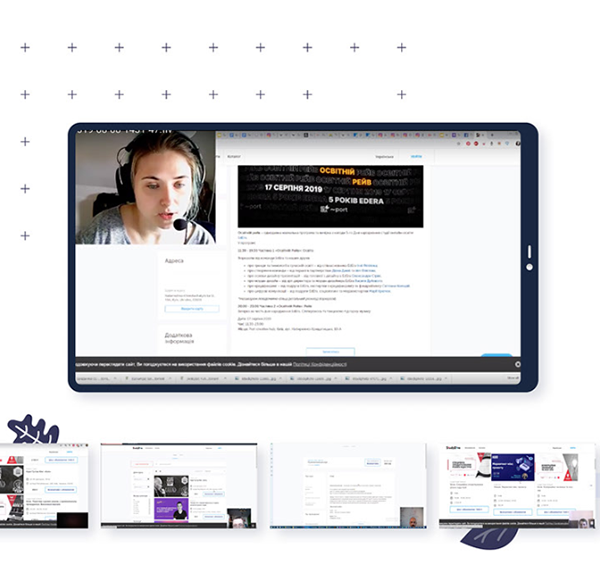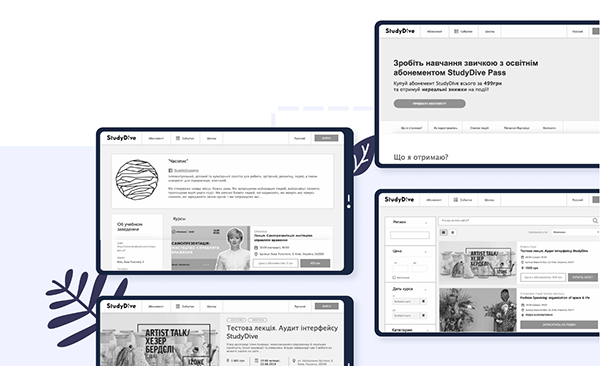 UX prototyping
We developed several UX prototypes that fixed issues we found on usability tests. UX prototypes were approved by stakeholders but we also run same tests on prototypes to prove that new UX was better than previous.

Later we have got request for new features. B2B needs new interfaces for administrators of big corporations. They wanted to book events and workshops for teams of a company and employees.
UI development
We made whole refactoring of UI for the system. It became more modern and light.
Technologies