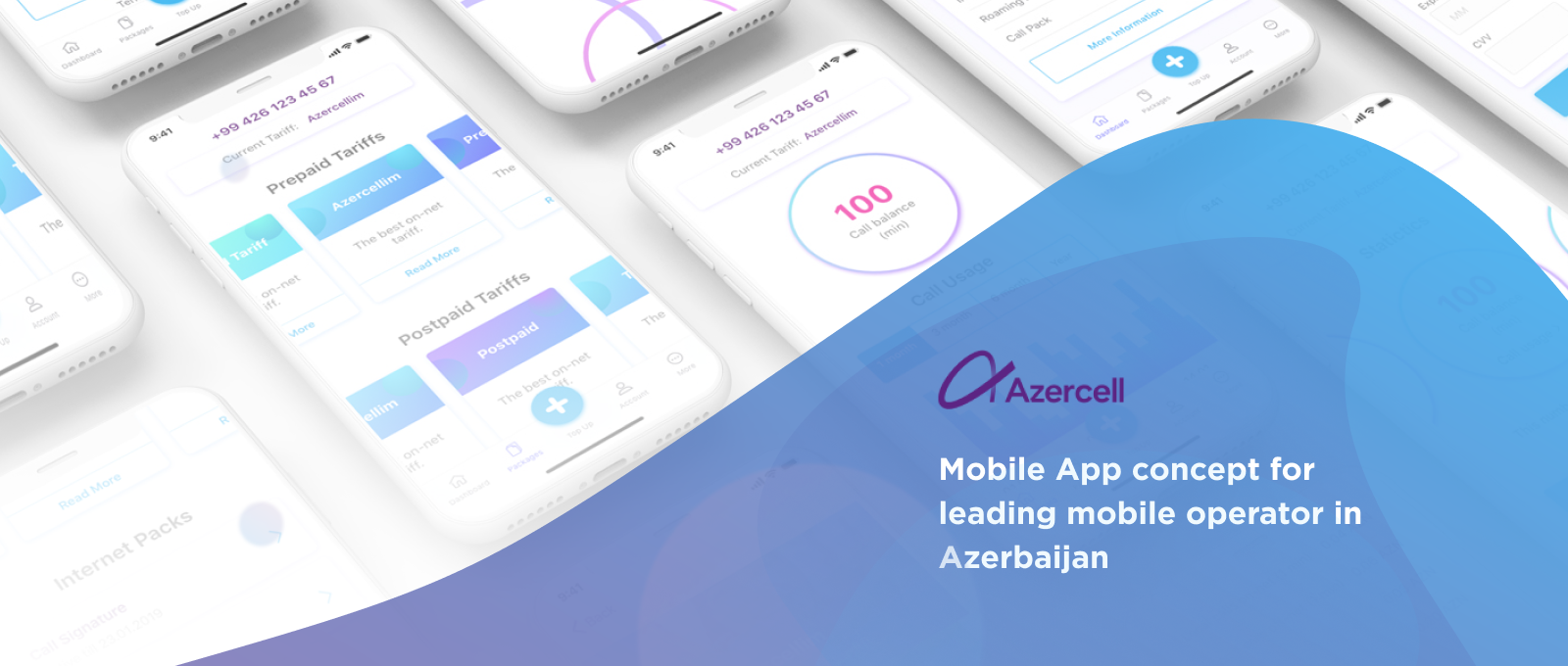 Year: 2019
Country: Azerbaijan
Type:Mobile number management system
Market: Telecommunications
Developed elements: UX prototypes, UX testing, UI design
With the largest market share and more than 4,8 million customers, Azercell is the leading mobile operator in Azerbaijan. Azercell has invested more than 1 billion USD in projects aimed at developing the telecommunications sector and improving the social welfare of the country. Development of the mobile application is given the ability for Azercell users to manage their number, control and replenish the balance, activate Internet packages, as well as Internet packages for roaming, change tariff packages and perform many other operations.
Design process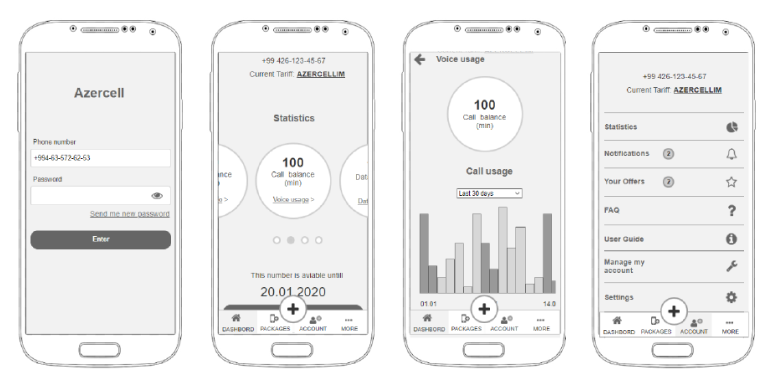 Prototyping
There were software requirements from business analysts of Azercell. We created an interface prototype based on these requirements for reasons:
Stakeholders could understand user stories and use cases better on visual representation and give their feedback.
We could test our assumptions on testers and fix problems before coding.
Prototype gives a better understanding of the product behavior for developers.
User Testing
We have tested the usability using prototypes on users and recorded tests to analyze them. This is a crucial part of the design process. Tests helped us to understand all slips and mistakes users could make in the interface.
Also, users' feedback allowed us to figure out new needs and improve usability.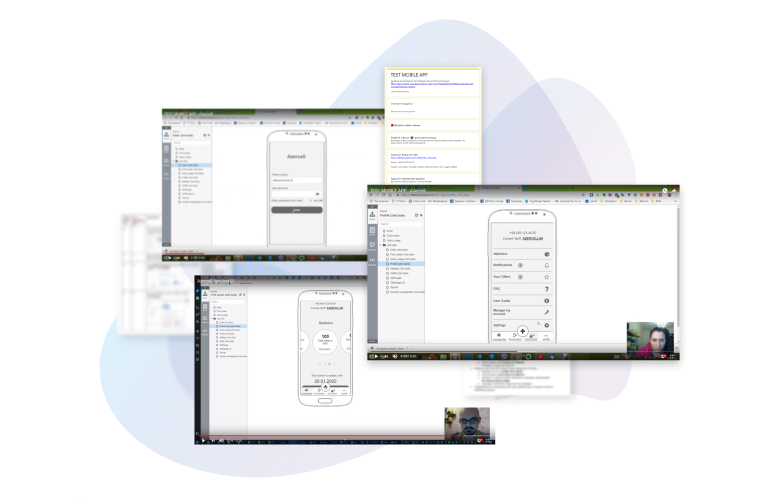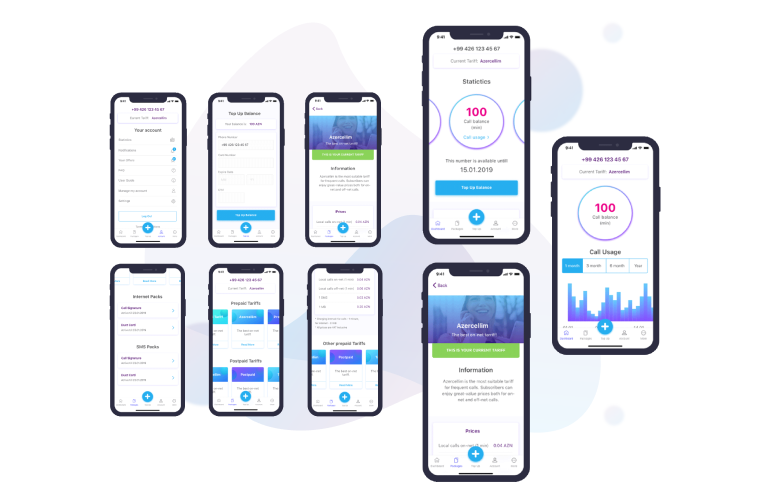 Visual Design
Our UI designers have kept interfaces of the mobile app simple, functional, creative and balanced.
We have created an original modern user interface after prototypes were properly tested and approved.
We followed guides that allow the app to be consistent on iOS and Android devices.
---
Technologies