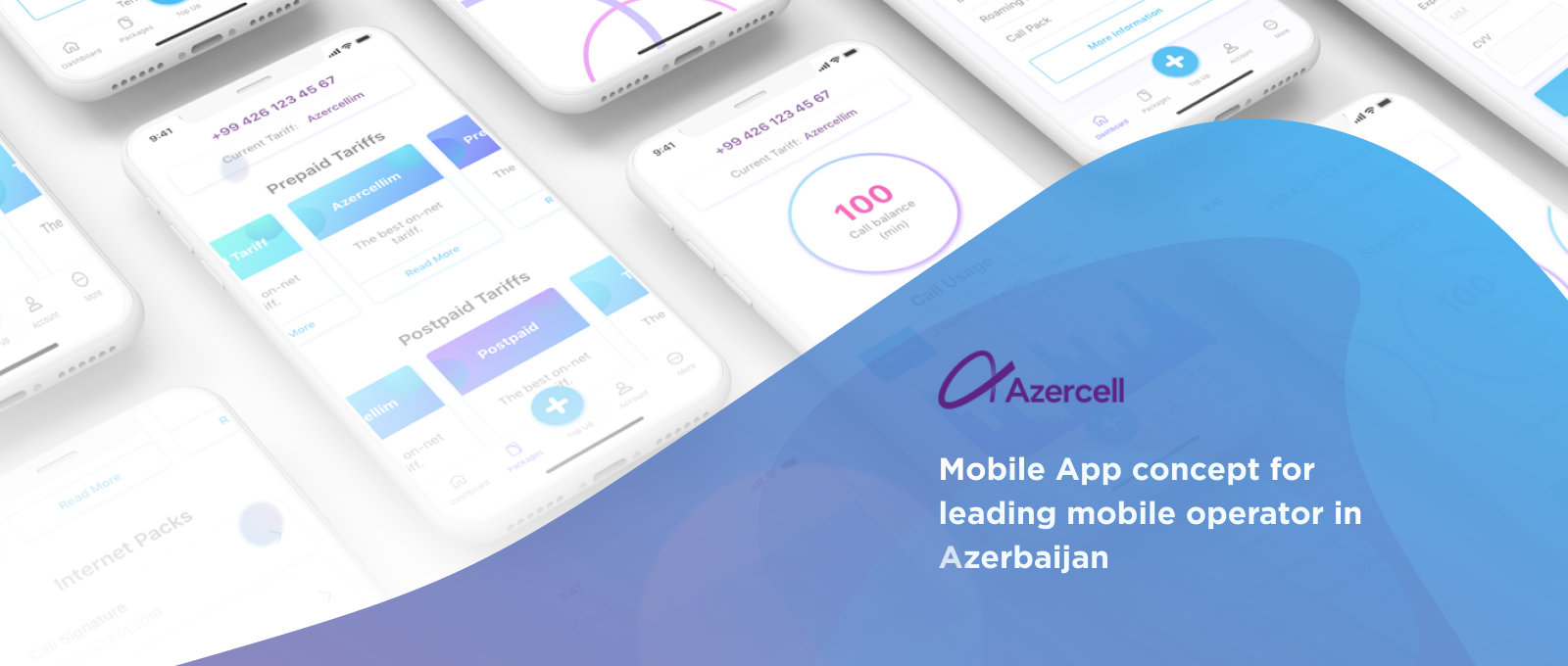 Year: 2019
Country: Azerbaijan
Type:Mobile number management system
Market: Telecommunications
Developed elements: UX prototypes, UX testing, UI design
With the largest market share and more than 4,8 million customers, Azercell is the leading mobile operator in Azerbaijan. Azercell has invested more than 1 billion USD in projects aimed at developing the telecommunications sector and improving the social welfare of the country. Development of the mobile application is given the ability for Azercell users to manage their number, control and replenish the balance, activate Internet packages, as well as Internet packages for roaming, change tariff packages and perform many other operations.