UI development
Aesthetic, attractive and user-friendly interface is your advantage over competitors. Nowadays users are demanding to form and to content of product, therefore they choose modern adaptive design, which will be nicely displayed both on desktop and on mobile device. Our designers participate in interface development, they create graphics for programmers.
Process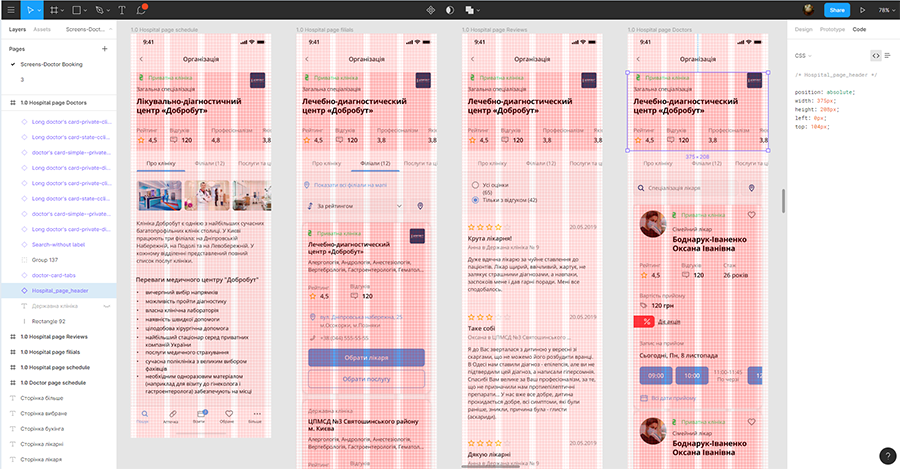 Mockups creating
Our designer transform wireframes into graphic user interface in Figma design tool. It allows cooperation of several designers working on one project in same time. Stakeholders could watch what is going on online. Programmers could get all graphics and CSS code of components from the mockup.
Variations
We always offer several stylistic versions of the same interface. Our designers develop 2-3 pages in different style. Customer can choose the one he likes most or chosen during heat map analysis.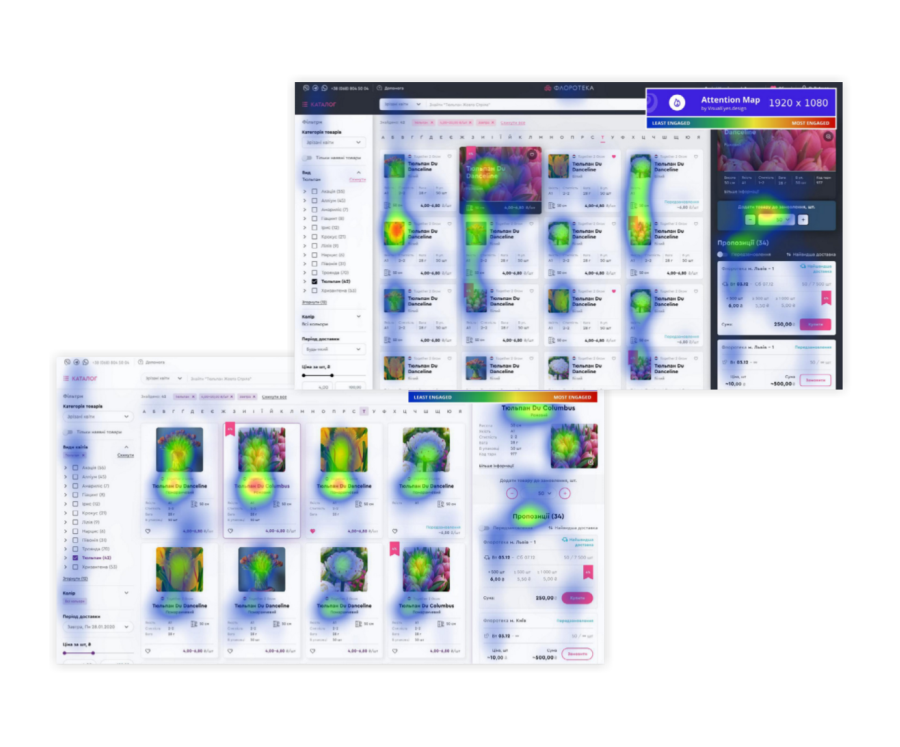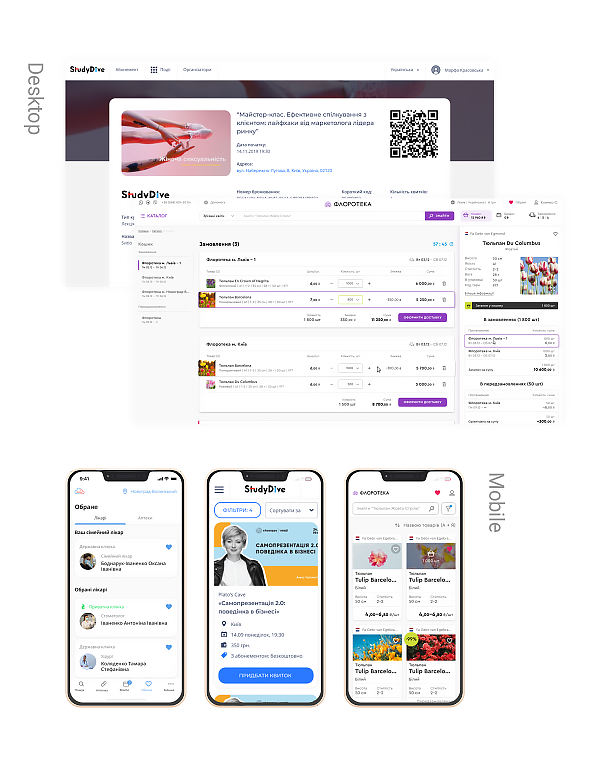 Adaptive design
Our designers create 4 mockups for different screen sizes for complex interfaces. It's much easier for front-end programmer to create layouts when he sees how the page looks on different screens. But 2 sizes (desktop and mobile) are enough for front-end developers to develop decent design.
UI kit and design system
We work with component-based architecture. There are limited quantity of elements that are reused through whole system. We create UI kit for every project that has all instances of elements. Big systems require detailed description of components - documented design system.This document is requirement for design behaviour for all participands of development process: designers, programmers, QA.

Design system spare 20% of time in development process according to our experience. It allow convert rough UX prototype into front end skipping UI process.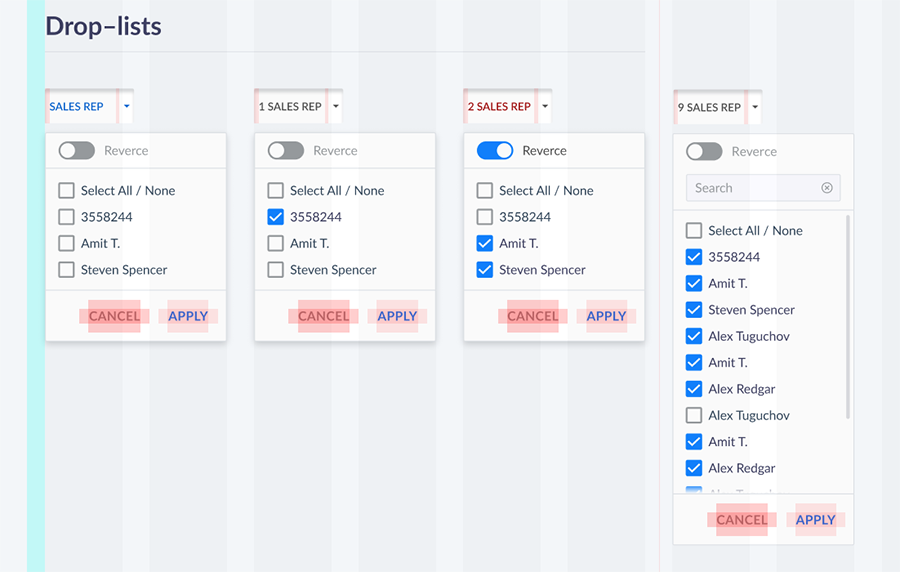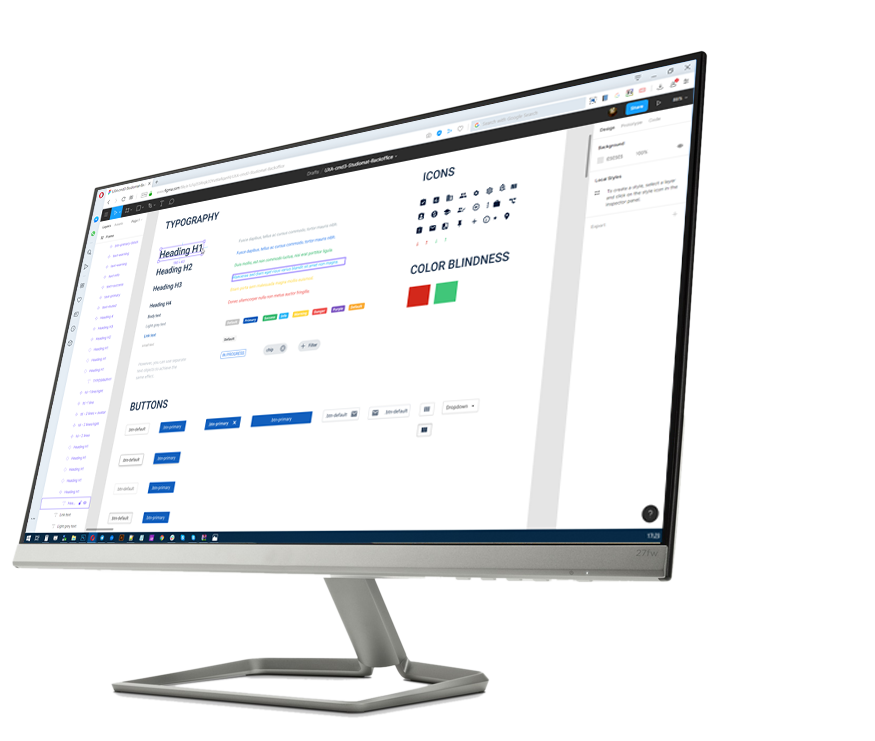 Estimate your project
We could estimate your project in time and price after a short research. Please write us or call and tell about it.
Contact us

+38 (0) 63 572 62 52

This email address is being protected from spambots. You need JavaScript enabled to view it.

Pavlo Salyga

salyga_pavlo

salyga.pavlo

@Pavlosalyha
All services: